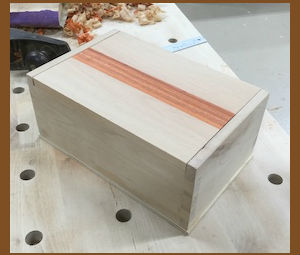 "Handcut Dovetails" Using Hand Tools
If you follow my blog, you know I've recently taken quite an interest in hand tools, especially planes. Over the past twelve years, I've perfected many of my woodworking skills but I've relied almost exclusively on power.
I've always wanted to improve my hand tools skills, but I've always had a personal project or commission I wanted or needed to complete first. I didn't want to take the time to stop and learn to use hand tools when I knew I could get the job done with my power tools.