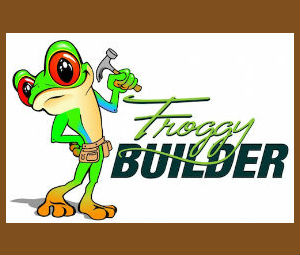 "How do You Get Started In Woodworking?"
All your expensive tools look intimidating.
Many people ask me how I got started in woodworking and what I would recommend for them to get started. The first question is difficult for me since I've been working with wood in one way or another since I was old enough to carry nails and put my dad's cut-offs in the scrap pile. I highly recommend growing up with someone as talented at the craft as my dad was and being surrounded by large woodworking tools. But if you are not so fortunate, start with just a few handheld power tools and hand tools. I've included a basic list of the minimum tools required to start woodworking in this article. You will be restricted to dimensioned lumber with these tools, but even some of the most common hardwoods are easily accessible at most of the box stores around the country. Once you have the tools, purchase "The Complete Book of Woodworking: Step-by-Step Guide to Essential Woodworking Skills, Techniques and Tips." It is a great basic woodworking book with over 40 different projects—most can be built with the list of tools below. Each set of plans specifically indicates what tools are required to build the project. If you read the details provided in this book, you'll be building useful furniture projects for your home or gifts as soon as you have all the necessary tools.