09 August 2013 Hits: 4068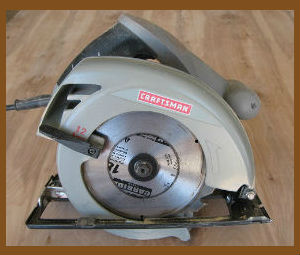 "Brand Loyalty & Memories of My Dad" Now there are lots of options for woodworking.
All my dad's tools had a bright red Craftsman label on them. Sears succeeded in branding their tools with me before branding was cool.
My dad always bought his tools from Sears. I have great memories of trips to the "big city" so we could get him a new tool. He was the kind of guy who went to the store with a purpose. We walked into the tool department, he picked up what he came for, paid with cash of course, and then we were on our way home. It was back in the day if your Craftsman tool broke you could take it back and get a new one absolutely free. Hmmm what happened to those days of service and quality? Gone with the knowledgeable sales person, I guess.