17 December 2016 Hits: 3037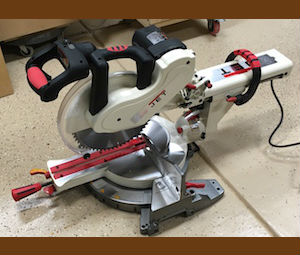 "New JET Tool" 12" Sliding Compound Miter Saw.

I finally got a new miter saw. I purchased it with money I earned from my recent box shelves build. This will be a perfect addition to my new shop when it is finished this Spring at the cabin. This saw is awesome, and perfect for breaking down long stock. I need to do a bit of tuning before it will be good for final crosscuts. I love to get new tools. I have a couple more small builds coming up so look for more smaller tools soon.